Our project is an international and interdisciplinary collaboration between Dr Alice Panepinto (Queen's University Belfast - School of Law), Dr Brendan C Browne (Trinity College Dublin - Peace Studies), Dr Triestino Mariniello (Liverpool John Moores University - School of Law) and Dr Munir Nuseibah (Al Quds University - Faculty of Law / Human Rights Clinic), who leads the team of four academic and field researchers and a number of interns in Jerusalem.
PI / Lead Researcher:

Dr Alice Panepinto (QUB – Law)
co-Is:

Dr Triestino Mariniello (Liverpool John Moores University);
(international) Dr Brendan Browne (Trinity College Dublin);
(in-ODA-country) Dr Munir Nuseibah
(Community Action Centre / Human Rights Clinic – Al Quds University)

Jerusalem research staff

Mr Osama Risheq (Field coordinator);
Ms Raghad Adwan (Field researcher);
Dr Ahmad Amara (Senior researcher);
Ms Bana Abu Zuluf (Research fellow - 2021-)
Ms Tamara Tamimi (Research fellow - 2020-21)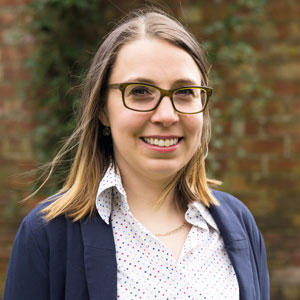 Dr Alice Panepinto (Principal Investigator) is a Lecturer in Law at Queen's University Belfast, where she researches and teaches across human rights, international law and property law modules. Her research adopts a 'law-in-context' approach, and she has a special interest in the Middle East. Alice's publications reflect her academic interests and her monograph 'Truth and Transitional Justice: Localising the international legal framework in Muslim majority legal systems' is forthcoming.
Alice holds a PhD from Durham University, an LLM from SOAS and a law degree from the University of Turin, and has worked as a research fellow at Warwick University and as a visiting lecturer at Hebron University College of Law. Outside academia, Alice has accumulated a wealth of experience in human rights and international law in international organisations, bilateral settings and civil society, including a UN-DESA fellowship in human rights in Jerusalem. Cairo-born Dr Panepinto is half-English and half-Italian: her composite identity drives her commitment to human rights universality.
---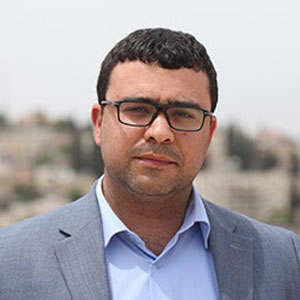 Dr Munir Nuseibah (Co-Investigator and in-country partner) is a human rights lawyer and academic based in Al-Quds University in Jerusalem, Palestine. He is an assistant professor at Al-Quds University's faculty of law; the director (and co-founder) of Al-Quds Human Rights Clinic, the first accredited clinical legal education program in the Arab World; and the director of the Community Action Center in Jerusalem. He also serves as a policy advisor at Al-Shabaka, the Palestinian Policy Network. He holds a B.A. degree in Law from Al-Quds University; an LL.M in International Legal Studies from the Washington College of Law of the American University in Washington DC and a PhD degree from the University of Westminster in London, UK, which he acquired after successfully defending his thesis entitled: Forced Displacement in the Palestinian-Israeli Conflict, International Law, and Transitional Justice.
---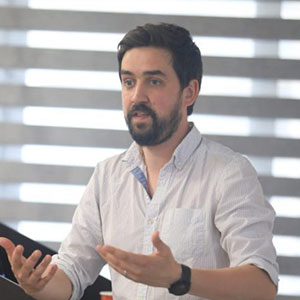 Dr Brendan Ciarán Browne (Co-Investigator) is Assistant Professor of Conflict Resolution, Discipline of Peace Studies, Trinity College Dublin, the University of Dublin and Fellow at the Trinity Centre for Post Conflict Justice. He holds Undergraduate and Master's degrees in Law (LL.B) and Law and Human Rights (LL.M), and a PhD in Sociology. He has previously held visiting fellowships at Al Quds (Bard College) University, Palestine, where he previously worked as Assistant Professor of Human Rights & International Law (2015, 2020) and at the Queen's University Belfast, Mitchell Institute for Conflict Transformation & Social Justice. His work focuses predominantly on Palestine with research interests that critique conflict and transitional justice, commemorating in conflict, conflict and forced displacement, conflict and resilience, and conducting research in conflict zones. Dr Browne has published in top-ranking peer-reviewed journals, including: Third World Quarterly, Studies in Conflict and Terrorism, and he has contributed op-eds in leading media outlets, including The Irish Times, The Globe Post, Opinio Juris, and The Conversation. His full research profile, including list of publications, can be viewed here.
---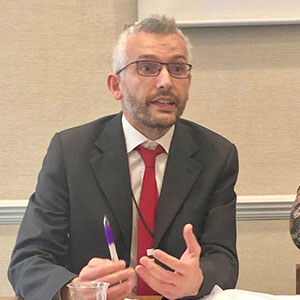 Dr Triestino Mariniello (Co-Investigator) is a Senior Lecturer in Law, Liverpool John Moores University. His research interests focus on international criminal law, human rights, international humanitarian law and European criminal law. Triestino's academic writing has appeared in the Journal of International Criminal Justice, American Journal of International Law, Nordic Journal of International Law, Diritti umani e diritto internazionale, and International Human Rights Law Review. Triestino is a qualified barrister in Italy and he has served as a Visiting Professional and Associate Legal Officer at the Pre-Trial Division of the International Criminal Court, working on Situations in Sudan, Democratic Republic of Congo and Republic of Kenya. He has been consulted as an expert in criminal justice and human rights by governmental and non-governmental organizations. Currently, he is a member of the legal team representing Gaza victims at the ICC.
---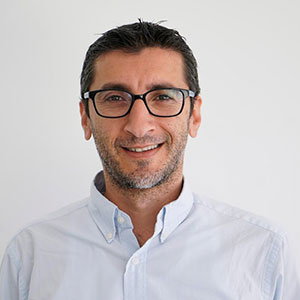 Dr. AHMAD AMARA (Senior Researcher) is a part-time lecturer at the NYU Tel-Aviv, and a postdoctoral fellow at Ben-Gurion University. He has a number of articles, an edited volume and a recent co-authored book, with Kedar and Yiftachel, titled, Emptied Lands: A Legal Geography of Bedouin Rights in the Negev (Stanford University Press, 2018), translated to Arabic Feb/2021. Dr. Amara is a graduate of the joint PhD program in History and Hebrew and Judaic studies at New York University. Amara's research focuses on questions of law, history, and geography, including the changing property relations under the Ottoman land reform in the Beersheba sub-district, waqf and endowed properties in Jerusalem, and Ottoman and British judicio-administrative legacies in the Middle East. Amara is also a human rights advocate and holds an LLB and LLM from Tel-Aviv University and a second master's degree in international human rights law from Essex University in the United Kingdom.
---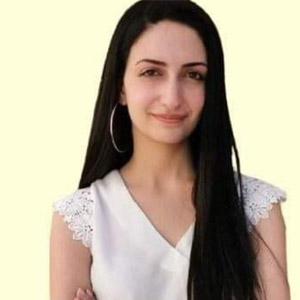 Bana Abu Zuluf (Research Fellow - 2021-)is a Palestinian interdisciplinary researcher. Received her MA in international relations from SongKongHoe University in South Korea, and her BA in human rights and international law from ALQuds Bard college. She is the Local Coordinator for the 5-year training project in social economy between Hanshin University and Bethlehem University. She is also the research and communication officer at the Good Shepherd Collective organizations. She is the youngest member of the Eurasian Peace Council representing West Asia. Her research interests are epistemic oppression, intersectional solidarity, decolonization, and international law vulnerabilities.
---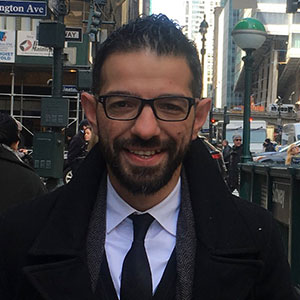 Osama Al Risheq (Field Coordinator) works as Clinical Legal Supervisor at the AL Quds Human Rights Clinic/ Al Quds University and is co-founder and coordinator of the Monitoring and Documentation Unit which works to document human rights violations in the South East suburbs of Jerusalem and Al Quds University. Mr. Al Risheq holds MA in International Law from Kent University in England and currently is a PhD Candidate in International criminal law at Vrije University in Amsterdam.
---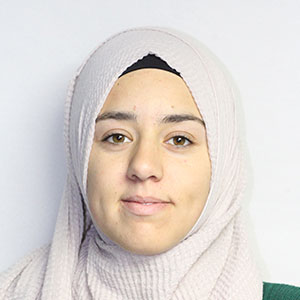 Raghad Adwan (Field Researcher) holds a BA in human rights and international law from Al-Quds Bard College. She has extensive experience of civil society sector in Palestine and has worked as a youth coordinator with Action Aid and in the advocacy team of Addameer Prisoner Support and Human Rights Association. She is one of the establishing members for Lijan (Palestinian youth committees), as well as the solidarity network in Europe and South Africa (Unity for Palestine). She has also volunteered with Bard Palestinian Youth Initiative, and with HWC in the healthcare sector and for community farming initiatives.
---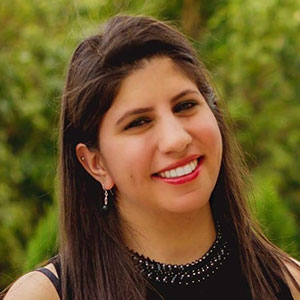 Tamara Tamimi (Research Fellow - 2020-21) holds an MA degree in Human Rights Law from SOAS. Tamara possesses extensive experience in research, advocacy, political economy, and programme development and evaluation in gender equality, international law and human rights, with a focus on right to education, residency rights and cultural heritage. Tamara has published in the Institute of Palestine Studies' Jerusalem Quarterly, the Journal of Palestine Studies and in the Legal Issues Journal. Tamara has also produced policy research for Palestinian civil society organisations on protection of Palestinian women from violence and on the right to education in armed conflict. Tamara also works as a Political Economy Analyst on Takamol- a UK Foreign, Commonwealth and Development Office Funded Project, and routinely provides consulting services to local and international organisations.
---